These are tradition. I have been making them for years. Particularly for Halloween neighbors & friends. They call them "Tina Cookies". Enjoy!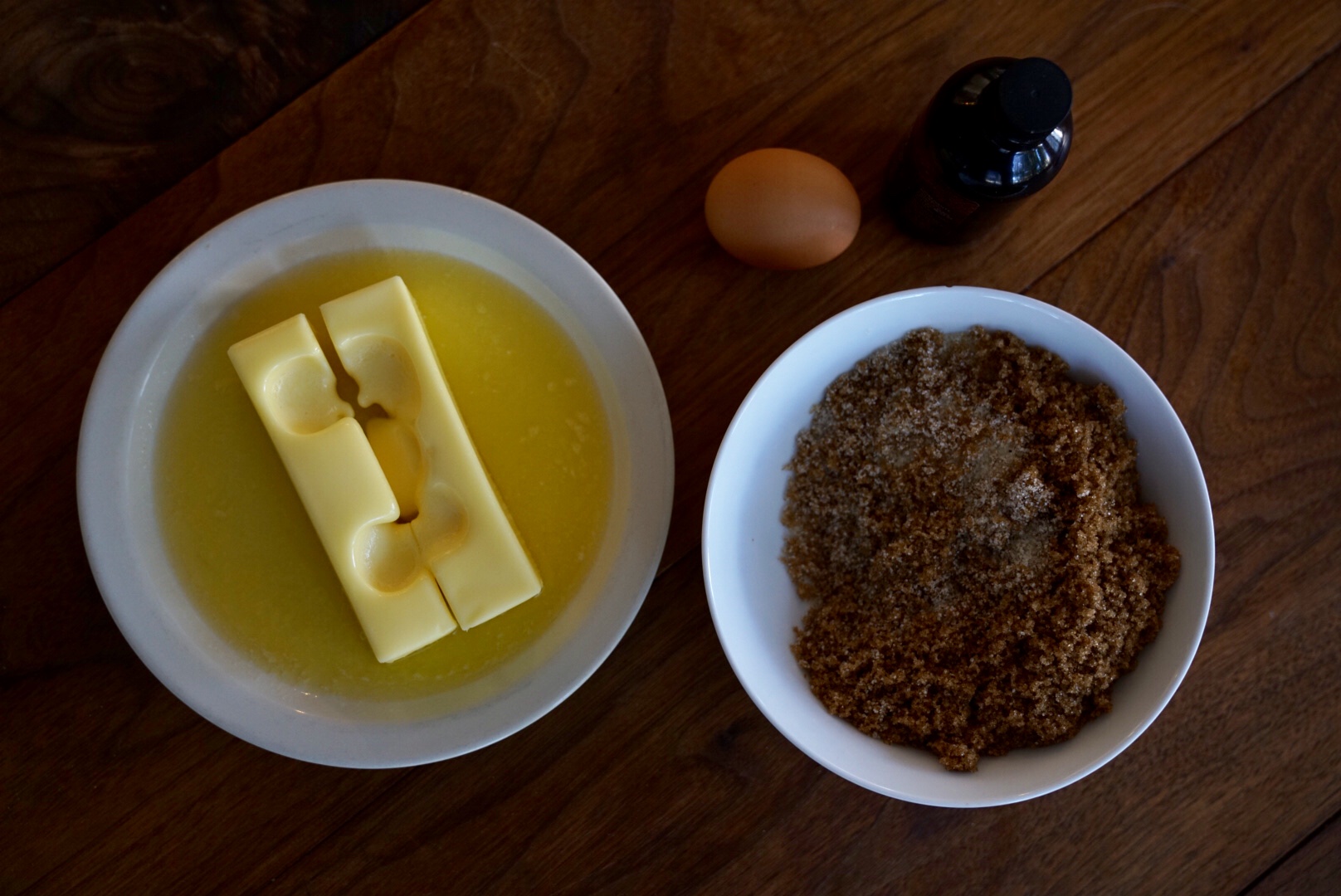 Combine together in a mixer until fluffy:
3/4 cup sugar
3/4 cup packed brown sugar
2 cubes softened butter
teaspoon vanilla
1 egg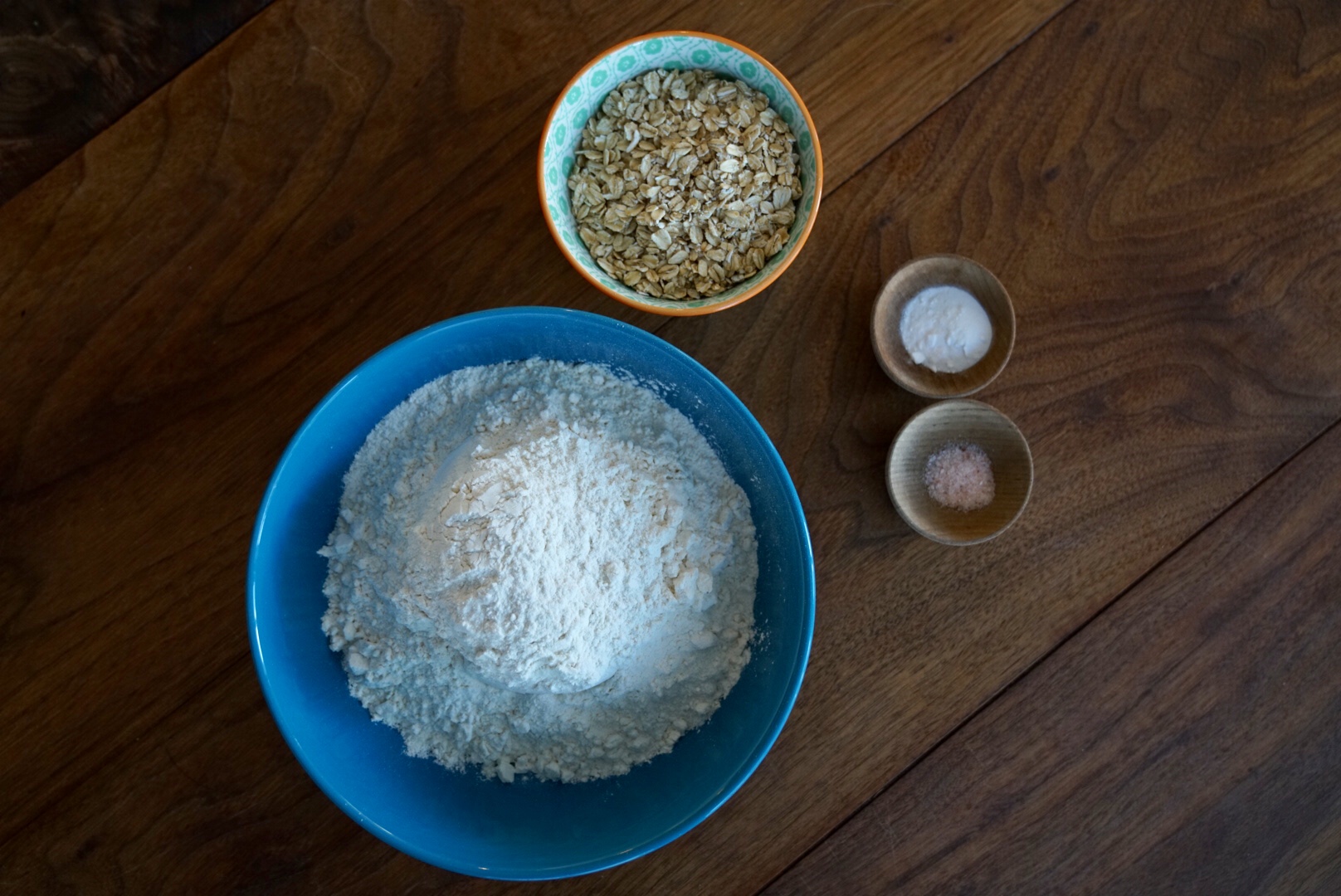 Add:
2 cups flour
1/2 cup rolled oats
1 teaspoon baking powder
1/4 teaspoon salt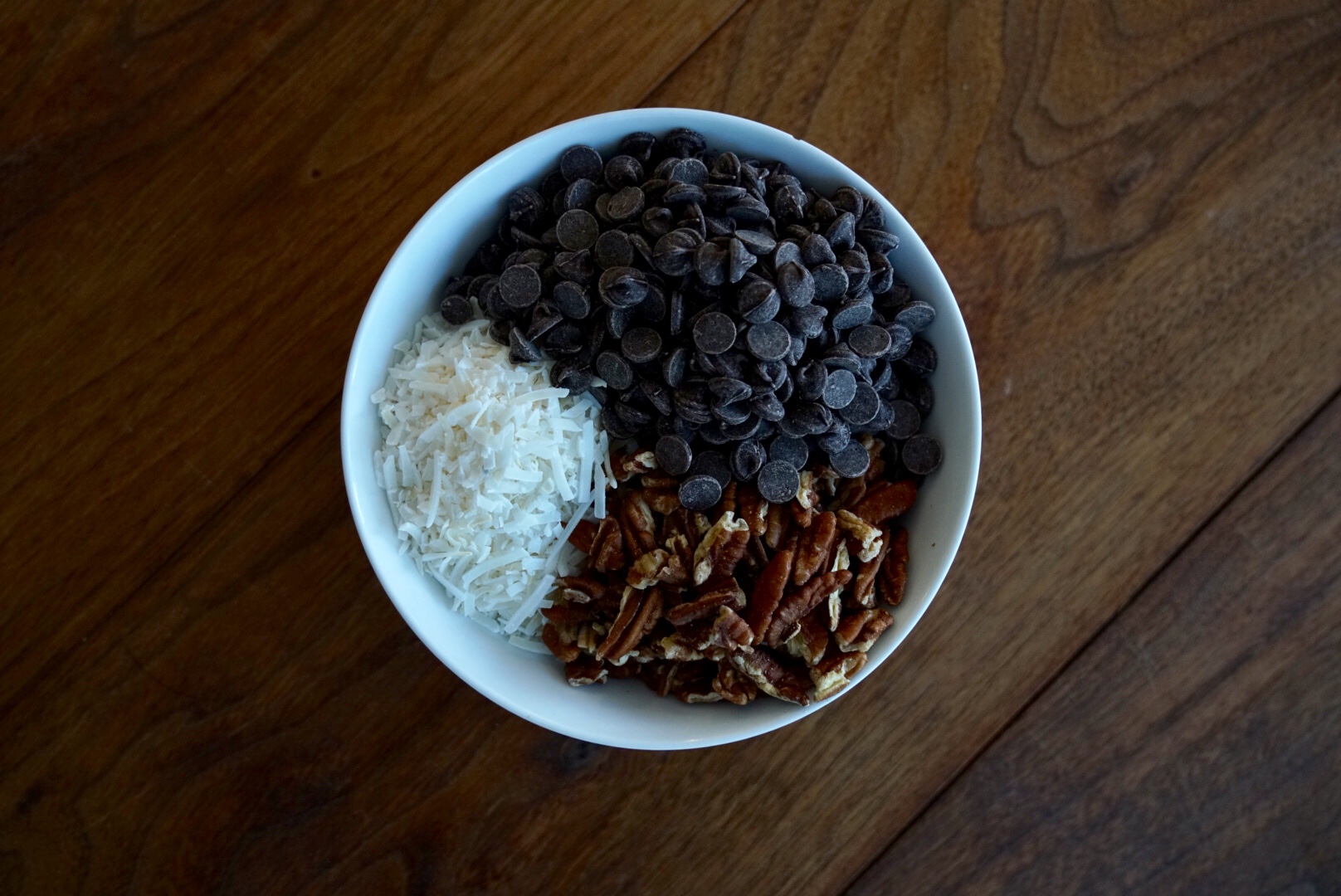 For one version, add:
grated organic coconut
pecans
chocolate chips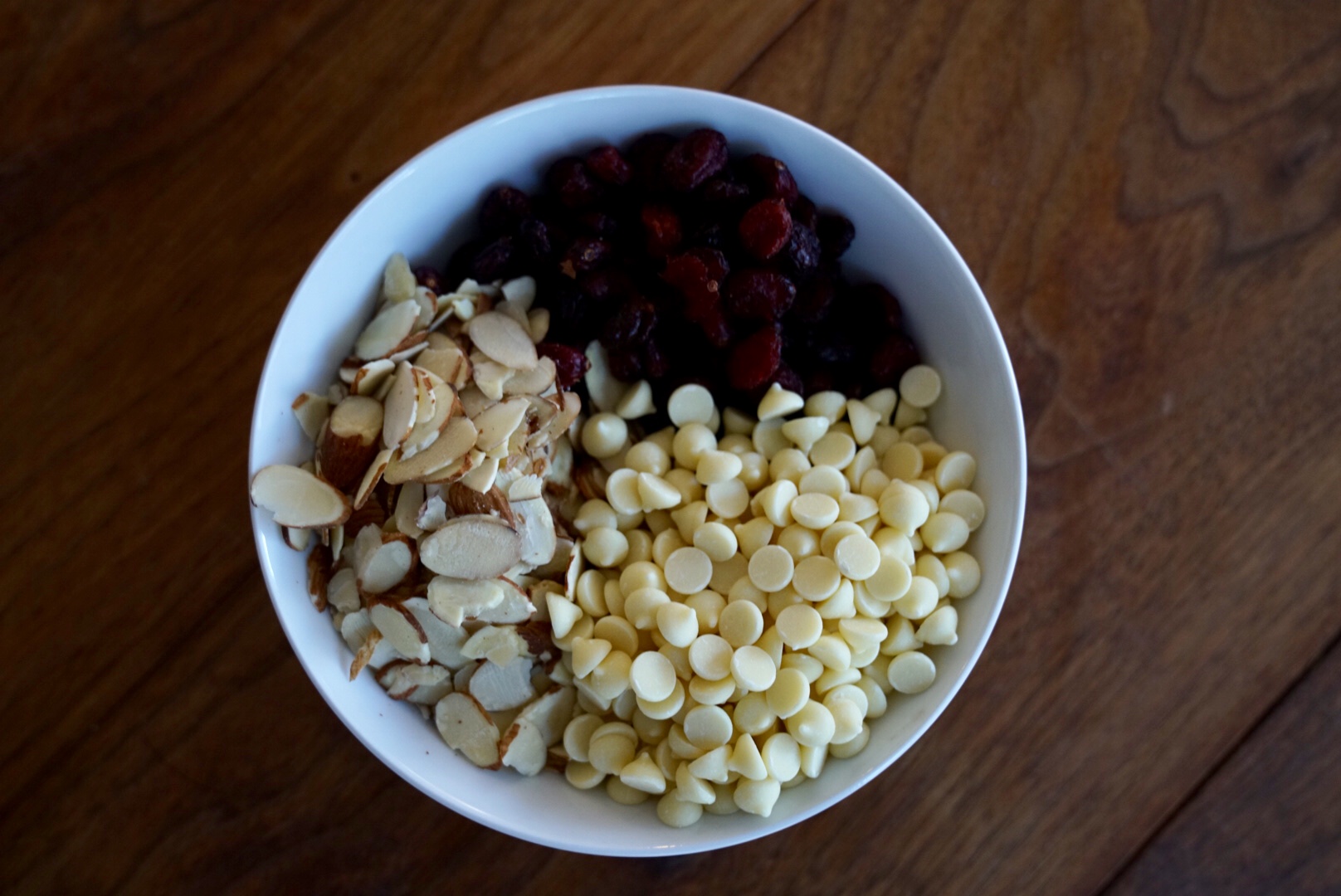 Or….for the other version, add:
cranberries
white chocolate
slivered almonds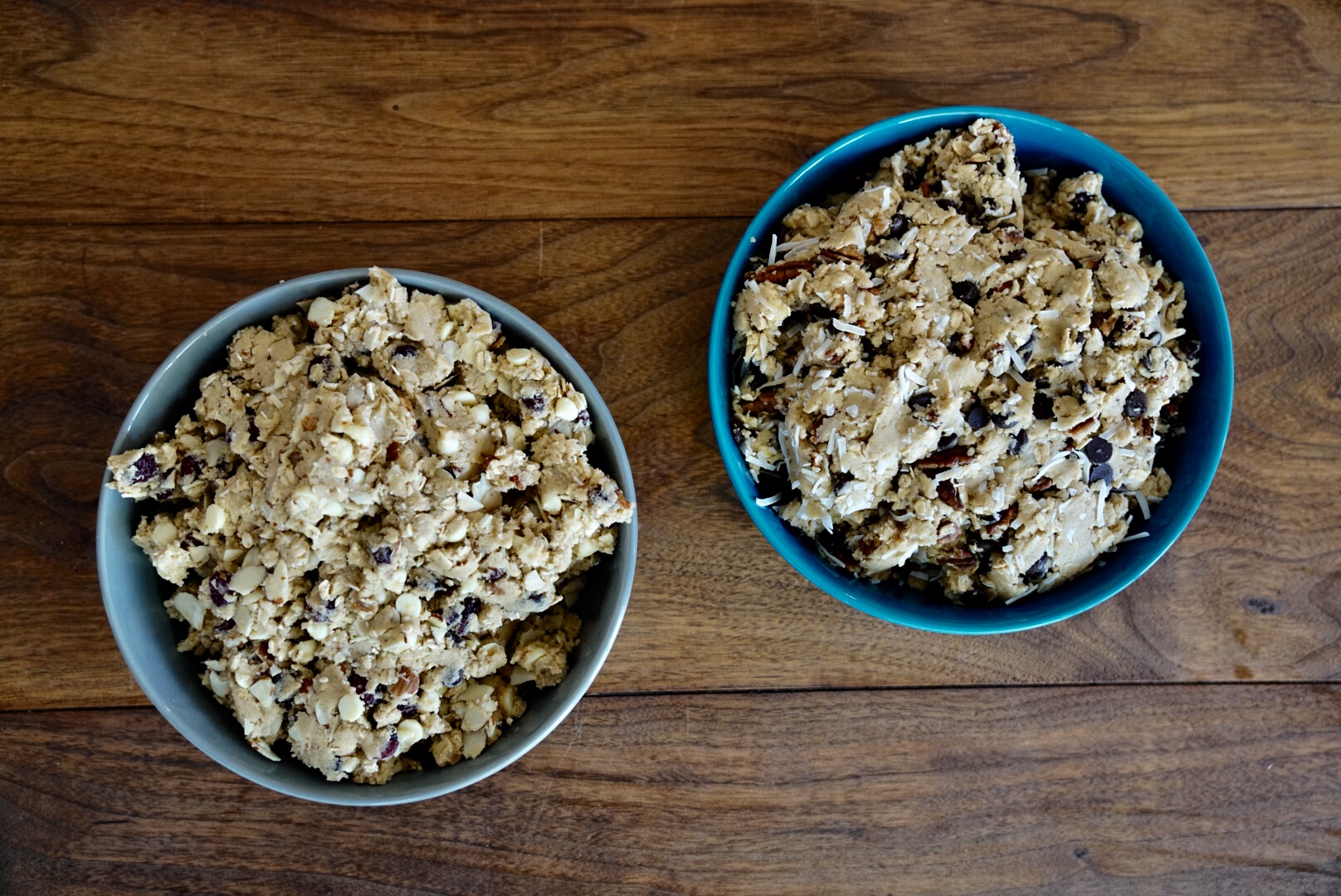 I scoop into balls using ice cream scooper or tablespoon. Lay out on parchment lined cookie sheet.
Bake 350 – I don't know how long – your welcome.
I often make a double batch, dividing into two bowls, adding different chip/fruit/nut combo, scoop into balls, then freeze. Transfer to ziploc when frozen then bake off when friends arrive, the kids come home, or the house needs warming up!
Enjoy!
Be watching for my secret family wine cookie recipe closer to Christmas!